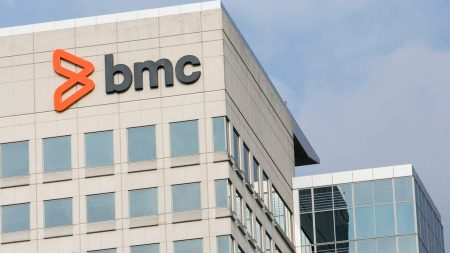 BMC are one of the largest global suppliers of mainframe technology and services. MooodyCow's engagement with BMC using System Programmers has allowed them to deliver projects on time, and with the right resources. Like the rest of the Flexible Workforce, MooodyCow's cohort of mainframe expertise varies in both skill and attributes. They have deployed English, French, German and Spanish speaking experts on both remote and on-site projects. MooodyCow have the ability to meet these complex and specific demands, allowing BMC to create greater customer satisfaction and adapt with market demand.
BMC's solutions cover a wide range of areas allowing MooodyCow to help assist wherever possible, including IT service management, IT operations management, mainframe systems management, multi-cloud management, automation, and artificial intelligence. These offerings are designed to streamline IT processes, enhance operational efficiency, and ensure the availability and performance of critical business systems.
BMC's IT service management solutions enable organisations to effectively manage and deliver IT services to internal and external customers. This includes features such as incident and problem management, change management, asset management, service level management, and service desk capabilities. By implementing these solutions, businesses can enhance service quality, reduce downtime, and improve customer satisfaction.
BMC is also recognised for its mainframe systems management solutions, something that MooodyCow is confident with. As mainframe systems remain a critical component in many large-scale enterprises, BMC offers a comprehensive suite of tools for mainframe performance management, data management, workload automation, and security management. These solutions help businesses optimise their mainframe environments, ensure data integrity, and enhance overall system performance.